Has Chrome killed Firefox?
Tue, Sep 2, 2008 Tweet Vote on HN
... well not yet...
Just a while ago,
Google launched their own browser Chrome
. It does look good, has many cool features, more secure, more stable, but still a beta. And this time its really a beta. Currently its available only for windows, however the main point is that its opensource and a Linux and Mac builds are expected soon. My 5 minute experience with Chrome. Screen 1 > Every thing looks good...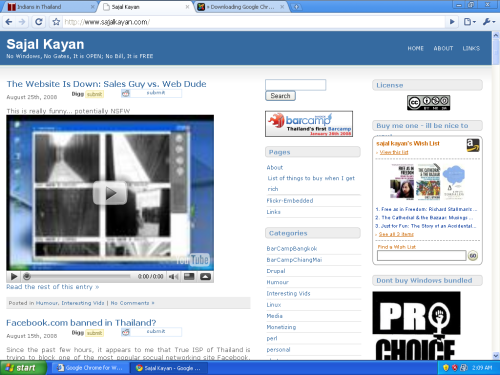 Screen 2 > Overflow!!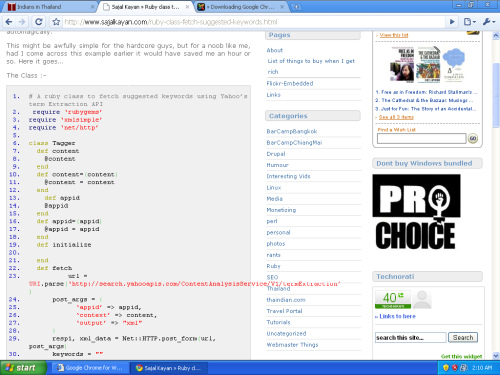 And No! I dont use windows!
Just fired up VMware with Windoze XP to test Chrome
PS : If anyone got
Chrome working with wine on Linux
do gimme a buzz. Would like to know.