SEO and news.google.com - Run your own news website
Thu, Mar 6, 2008 Tweet Vote on HN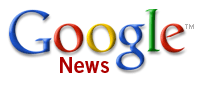 As a relatively
new news publisher
accepted into the
Google News Search
, I am exploring/testing various ways to rank better in the Google News Search. When I first started, I faced many problems like the
MTU issue
, but since there was(and still is) a lack of online resources and blogs discussing how it works, I had to learn the hard way. On my blog here I intend to change this. Sure there is a
Google News Blog
, but the posts are targeted towards news surfers not news publishers. A good place to ask questions would be at
Google news publishers group
, but most queries there are left unanswered for weeks. As per
wikipedia
:
Google News is an automated news aggregator provided by Google Inc. The initial idea, StoryRank - related to Google's PageRank formula, was developed by Krishna Bharat in 2001, the Principal Research Scientist of Google. Google News left beta in January 2006.
Let me explain some of the important factors to consider before
submitting your site for inclusion in Google News
Search. Do remember to go thru
Google's Help for Publishers
for updated and authentic information.
Your website should be owned by a company or organization : Google doesn't accept blogs or website run by an individual or group of people who don't have any legal status. Google needs someone to be accountable for the news stories. The contact details of your organization must be mentioned on the site and well linked. Probably from the About Us page.
Articles must be written by many authors : It should appear that you have an editorial team and many writers contributing news stories on a regularly basis.
Bot Friendly : Your website must be bot friendly and crawlable. In addition to standard SEO practices, Google requires the URL of each news story to contain a unique number at least 3 digits long. Of course each story should be on its unique permanent link.
Stable Platform : Based on the frequency at which you add stories, the GoogleBot keeps hitting your "index pages" to look for fresh links to crawl. if you add a lot of stories regularly, be prepared for some additional load from GoogleBot.
I like to classify the surfers into these 2 categories:-
Passive User : The passive user is a lazy user. He/She uses Google News as a replacement of a conventional newspaper. This user opens the news.google.com, glances the top stories, and reads what is of interest to him/her, occasionally also clicks on on the categories links to see whats important to them. This user is not looking for something in particular, rather wants to be fed with the popular news stories.
Active User : This would be the news junkie types. They don't rely on Google to find out which stories he/she should read, rather they perform a search about specifically what they are looking for. On many occasions, this phenomenon is observed when the user already knows that something has happened and wants to look for more information. Personally i would fall in this category. I subscribe to SMS news alerts and am often Googling for detailed news after getting an alert which interests me.
The sample listing on news.google.com homepage:-

Google News has a very smart algorithm to club stories on the same topic together. These are the following components of this particular story.
Main headline : In this case it is the one from Reuters. This gets the most clicks.
Image : An image is chosen from the 227 articles running this particular story. Gets a lot of eyeballs and is easy to rank for images. Make sure all your story contains a relevant image. Getting the image there could be a little tricky, I've had problems with it in the past, that story is for another post.
Headlines in Blue : There are links to stories on the same topic. They also get traffic based on the writers skill in making a click bait headline.
The links in Green : There are same as Headlines in Blue, the difference is that here the website name is shown rather than the headline. These get lesser clicks as the user doesn't know what they will get on clicking on it.
The "all nnn news articles" : This shows the search result of all articles Google thinks is reporting the same issue/story.
In the next post I will be writing about
image optimization for Google News
. Be sure to
subscribe to my feed
to be updated.