Google Adsense text ads in Youtube's embedded player?
Mon, Feb 25, 2008 Tweet Vote on HN
Today while searching for photography tutorials, i landed up on
Cameratown's tutorial page
. Surprisingly, there was a contextual text ad for "Canon Flash Photography" on it. Wonder if it is a new phenomenon, searching on
Google
would only lead me to articles/posts about the adsense video ad units. Take a look at the image below, it shows the
adsense text ad within the video
.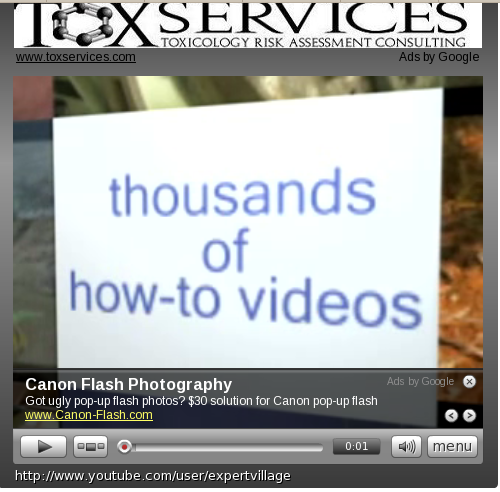 Is this something Google is doing to
monetize Youtube
or there is some involvement/share of Cameratown in this case? On refreshing the page I couldn't get the ad back, neither have I seen this ad unit on other embedded youtube videos. Lucky that I took a screen shot in time. If you have any more info on this phenomenon then do let me know.